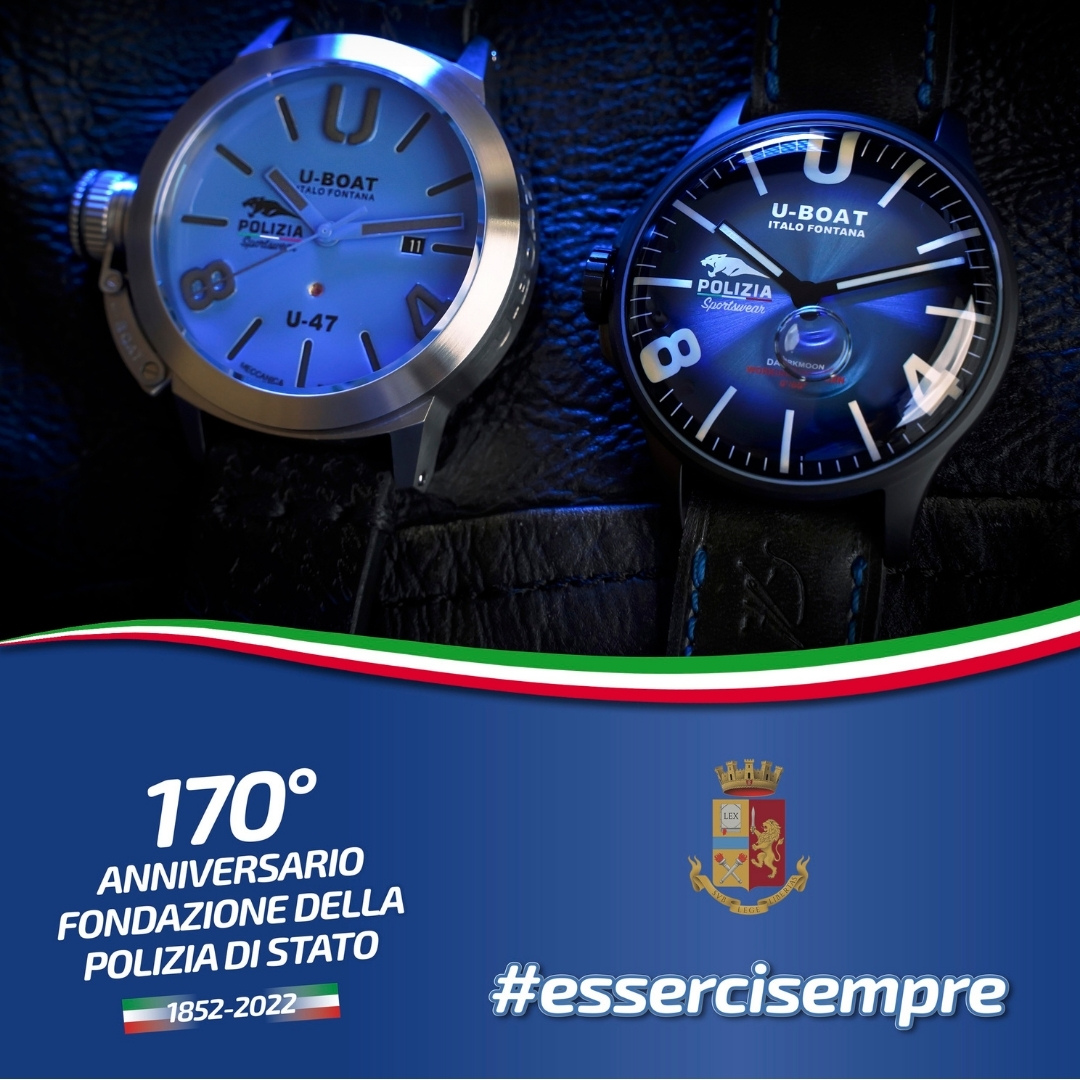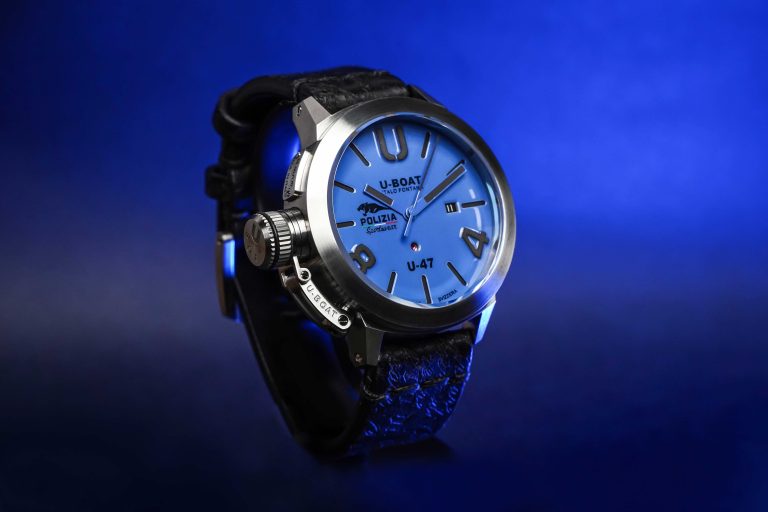 U-47 and Darkmoon watches to honour 170 years of Polizia Di Stato
On the occasion of the celebration of the 170th anniversary of its foundation, the Polizia di Stato, the principal Italian police force, in partnership with U-BOAT has created a limited edition watch from the U-47 Classic model.
The watches produced in only 170 pieces and numbered from 0 to 170 bear the "brand" of the Polizia di Stato on the dial.
Darkmoon models for the 170 anniversary of Polizia di Stato
The partnership with the Lucca company then continues with the production of an exclusive serial watch, also dedicated to the Force, with the official logo on the dial and the same colors and styles, but developed on the basis of the innovative and iconic Darkmoon model.